Uncovering the Benefits of Continuing Education in TEFL Certifications.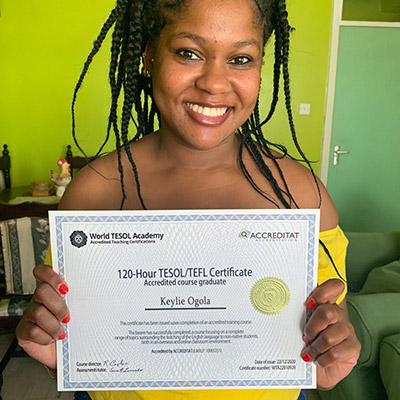 For those looking to begin a rewarding and challenging career teaching English as a foreign language (TEFL), the array of options for certification can be daunting. With so many different types of TEFL certifications available, how can you be sure you're choosing the right one? In this blog post, we'll explore the different types of TEFL Certification to help you make an informed decision. 
There are broadly four types of TEFL certifications: in-class, online, combined, and specialized. Let's take a closer look at each one. 
In-Class Certification 
In-class certification is completed in person over the course of several weeks and is often considered the gold standard in TEFL certification. If you choose this route, you'll complete 120 hours of instruction time, which will include 6-20 hours of observed teaching practice. One of the benefits of in-class certification is that it provides an immersive experience; you'll be able to sample different teaching methods and approaches and receive feedback from experienced instructors. You'll also have the opportunity to build relationships with other participants, which can be helpful as you begin your teaching career. However, in-class certification can be expensive and time-consuming; if you're working or have other commitments, it may not be the best option for you. 
Online Certification 
Online certification offers a more flexible alternative to in-class certification. With online certification, you can complete your coursework at your own pace and on your own schedule. Online courses also tend to be less expensive than their in-person counterparts. However, online courses typically offer fewer opportunities for hands-on learning and interaction with instructors and other participants. As a result, they may not provide as comprehensive an education as in-class courses. 
Combined Certification 
As its name suggests, combined certification combines elements of both in-person and online instruction. With combined certification, you'll complete some coursework online but will also spend time in a classroom setting. This type of certification may be a good option if you're looking for a more flexible program but still want some face-to-face instruction. 
Specialized Certification 
There are also several specialized types of TEFL certifications available, including business English, young learners' English, and teaching English to speakers of other languages (TESOL). Specialized certifications can help you develop expertise in a particular area or age group and make you more attractive to potential employers. However, they typically require additional coursework beyond the standard 120 hours required for general certification. 
As you can see, there are several different types of TEFL certifications available to prospective teachers. Which type is right for you will depend on your individual needs and preferences. Consider your schedule, budget, and desired learning outcomes when making your decision. Whichever type of certification you choose, you'll be well on your way to beginning an exciting new career teaching English abroad!